Stevie Ray Vaughan was my first guitar hero. I vividly remember stumbling on to the Texas Flood cassette in my father's bedroom and once I popped it in the boom box…my life was forever changed. 


Like many of us, I was drawn to his ferocious attack on the instrument as well as his captivating tone. Once I heard Love Struck Baby and Pride and Joy, I immediately put my hard rock and metal records down to devote a large part of my playing to SRV.


I've been teaching Texas Blues from Stevie's side of things for many years but, I've never developed a course devoted to some of his signature techniques and, how we can add them to our playing. 


In this version of Under The Influence I'll be putting a microscope on some of SRV's tried and true approaches to playing his brand of Texas Blues Lead guitar


Stevie's equipment and rig was relatively simple by today's standards. In the first section of the course, I'll show you how I get SRV inspired tones at home and what you can do with amps, pedals, and even amp modeling devices. 


I've created a section with topics I've rarely taught on in depth. We'll cover how to really get the sound of his shuffle as well as discussions on his powerful vibrato, rakes and slide techniques. 


In the Soloing Concept section, I'll teach you a handful of my favorite SRV licks. I'll not only give you in depth instruction on them, I'll show you where they came from and how we'll use them later in the course.


The final section of the course has us putting many of the licks we learned into a full SRV inspired solo. I'll draw from what we've already learned and add even more of Stevies ideas to have a solo that is truly under the influence of Stevie Ray Vaughan.


Like all of my courses, you'll get backing tracks, TABS, Transcriptions and guitar pro files. 


This course was a homecoming of sorts for me and if you're a fan of Stevie Ray Vaughan I think you'll enjoy it for years to come.

What's Included
✅ 35 Focused, Easy to Understand
& Impactful Video Lessons
✅ Downloadable TABs
✅ Downloadable Jam Tracks
✅ Full Lifetime access
✅ Take it with you using the
Teachable mobile app!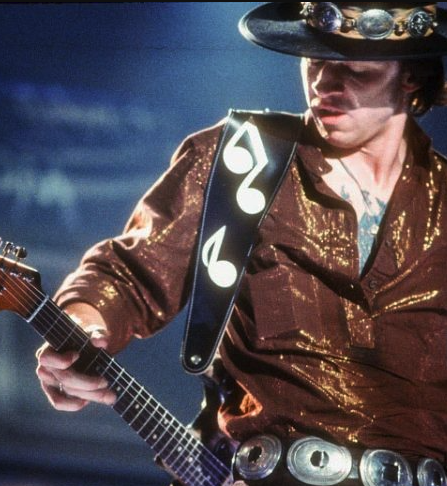 Take A Look Inside
(Click the arrow at the bottom to expand the list)