Beginner Blues Rhythm!
Never Played Blues Before? 
Start Here!
So, you just got a guitar and you're a fan of the blues. Well, this course is a fantastic place to start your journey! In Beginner Blues Rhythm Guitar, you'll learn more than just how to apply chords and rhythms to set you on a path to play the blues. You'll learn necessary chords and techniques that work for ALL genres and styles of contemporary guitar playing!
This is a true Beginner course so, don't worry if some of the chords, techniques and concepts are new. Many of the examples are at slow tempos so that you can build confidence and make music quickly. We'll even work on a few songs to add to your repertoire. I'll show you how to apply everything necessary to succeed and, prepare you to move on to Intermediate Blues Rhythm Guitar! 
Here's what you'll get inside this comprehensive beginner blues course:
3.5 hours on-demand video



76 downloadable resources



Full lifetime access



Access on mobile and TV



Certificate of completion


Answers to any and all questions you have by myself (Corey) and other students in the program
Tabs, transcription, and backing tracks are provided for every playing example as well.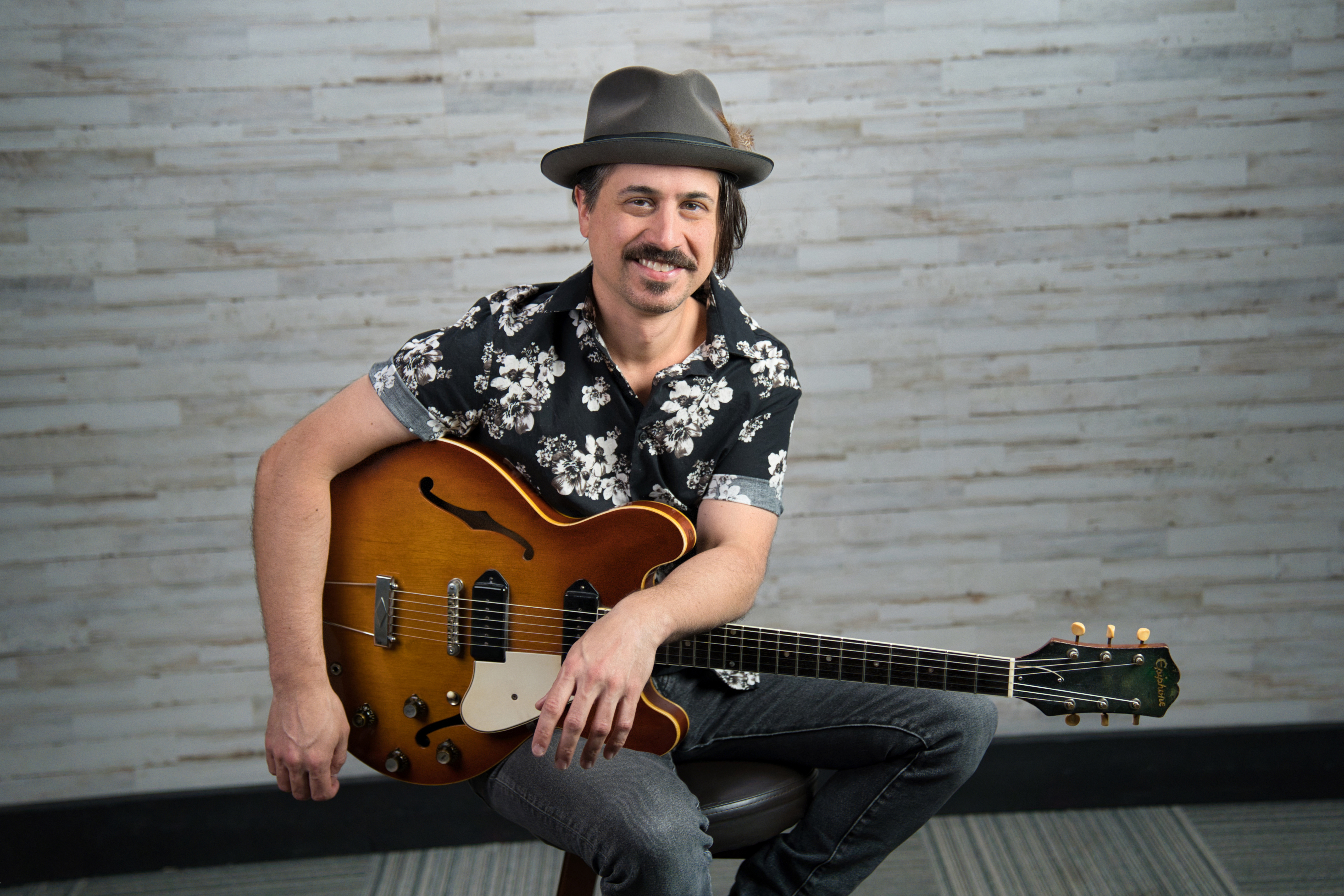 Whats Included?
3.5 hours on-demand video
76 downloadable resources
Full lifetime access
Access on mobile and TV
Answers to questions you have from Corey!
TABs, Transcriptions, and Tracks Included!
Each lesson is transcribed in standard notation and TAB. PDF and Guitar Pro files are available as well as Backing Tracks for each lesson!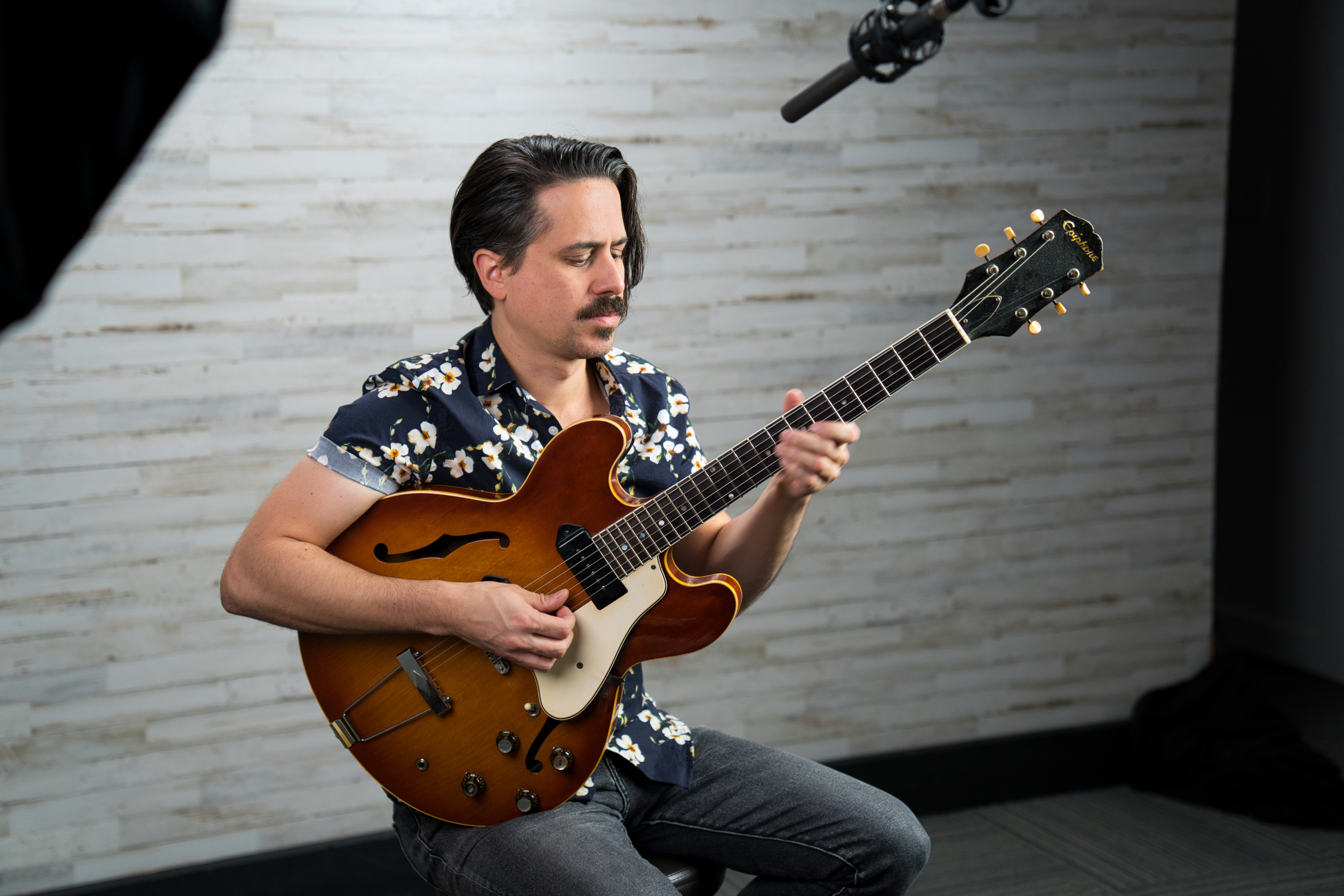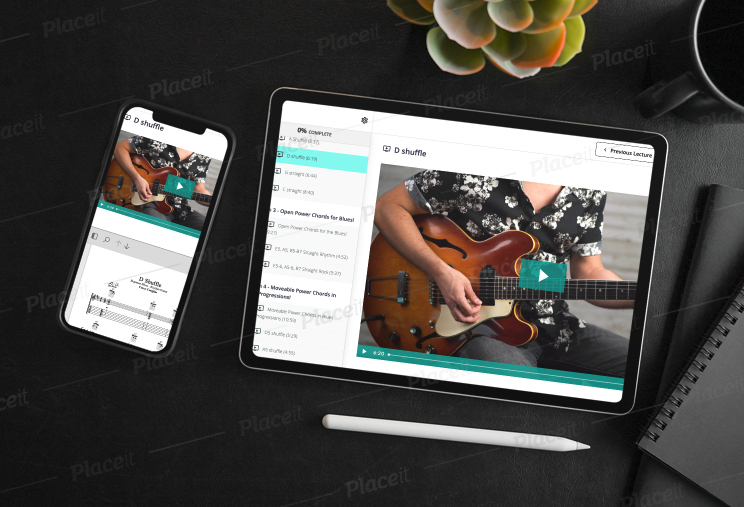 Take It With You!
Built on Teachable, any Working Class Guitar Course can be accessed through the Teachable eApp on any mobile device!