Over 50 Step By Step Lessons to
Build Your Blues Lead Guitar Skills!

If you are eager to play blues solos but have struggled to make progress, this is the course for you!


If you're like me, in the early days of my playing, I was enamored with blues players that could seemingly solo for days with and endless vocabulary to draw from. 


I didn't realize that this was called improvising or soloing but, I wanted to do it!

👉The common thread between all of our great blues heroes is without a doubt, the pentatonic scale. 


In this course we'll be focusing strictly on the Minor Pentatonic scale and it's use over the 12 bar blues form. However, this course is different in that it's taking the beginner approach so that anyone who's just getting started to improvise can benefit from all of these lessons. 


We'll tackle each of the 5 Minor Pentatonic scale patterns, how to connect them and ultimately use them to improvise over blues progressions. 


I'll transpose the scales to different keys and give you complete solos with each pattern. I'll even give you full solos using all 5 Minor Pentatonic patterns so you can see how they connect giving you total freedom across the fretboard. 


In addition to all of the lessons on the Minor Pentatonic scale patterns, you'll learn techniques to really make your solos sound authentic. 


Beginners and even intermediate players can benefit from the lessons on bending, hammer-ons, pull-offs, vibrato and more. 


I've included TABSs, transcriptions, backing tracks and even fretboard diagrams to help you really lock in to each lesson. 


I'm confident that if you're a beginner just getting started on your soloing journey or, if you're an intermediate player looking to start improvising, this course is the best place to start. 

Why Beginner Blues Lead Edition?
✅Over 50 Step-By-Step Lessons
✅Concepts that have been researched, pulled apart and fused back together from 20 years of teaching guitar (specifically BLUES guitar)
✅New concepts in each section that build off each other to create a powerful foundation
✅Just imagine what it will feel like when you can play blues solos with confidence and actually know how AND why to play them that way?

Build Your Blues
Soloing Chops
✅ Over 50 Step-By Step Lessons
✅ Downloadable TABs, PDF Resources and Jam Tracks
✅ Take it with You using the Teachable iOS App!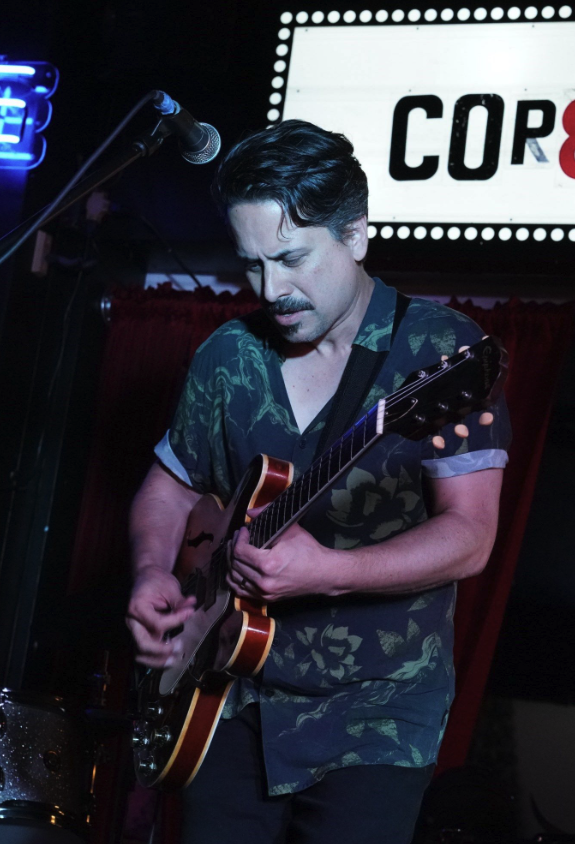 What's Inside
(Click the arrow below to expand all sections)